I recently acquired a little relief press from overseas. It's a small press designed for printing etchings and such. I haven't had much time to really work with it, but it was easy to set up and now I'm trying to make some time to print some quick, small pieces.
I got to thinking – I wonder if I could use some old photopolymer that isn't deep relief (and thus isn't particularly useful on my press as I HATE adjusting it). I recently re-organized all my photopolymer and sorted through all jobs for plates which were ambiguous enough that I could use them for other projects. In the blank spaces of plates I often try and sneak in small illustrations or designs for future use.
So here is the cute little press. I believe I got it from Amazon. It's a pretty simple machine that I've bolted to the table so it doesn't slide dangerously (and fall on my foot). My only complaint is that the drive mechanism doesn't work with gears – it works by pressure.
Essentially the bottom of the bed is a textured surface and a roller underneath grips onto it when there is sufficient pressure and glides it through. It runs by friction instead of a gear system with teeth. This means it's REALLY hard to print thick wood blocks as without pressure the bed doesn't grab so you basically have to hand force the bed to slide until the front edge of the block is far enough under the roller for it to grab. This does work, but man do I wish I could just crank it like a proper press.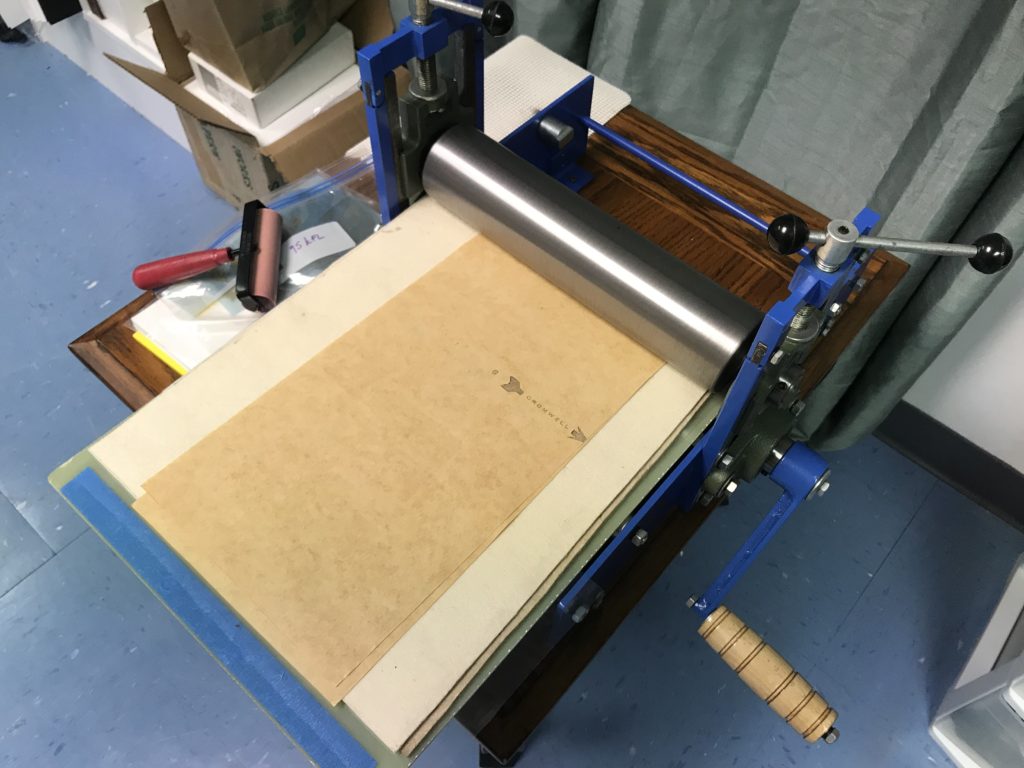 Ultimately it seems clear that this thing is designed to print plates – not wood blocks. So on to that.
I cut down some plastic sheeting I had. I did this because photopolymer has a tendency to curl, especially if left unused for a while and I want the plates to stay put. I cut the sheeting by scoring it and snapping it apart. I'm pretty sure this stuff was the "glass" in a cheap frame from years ago.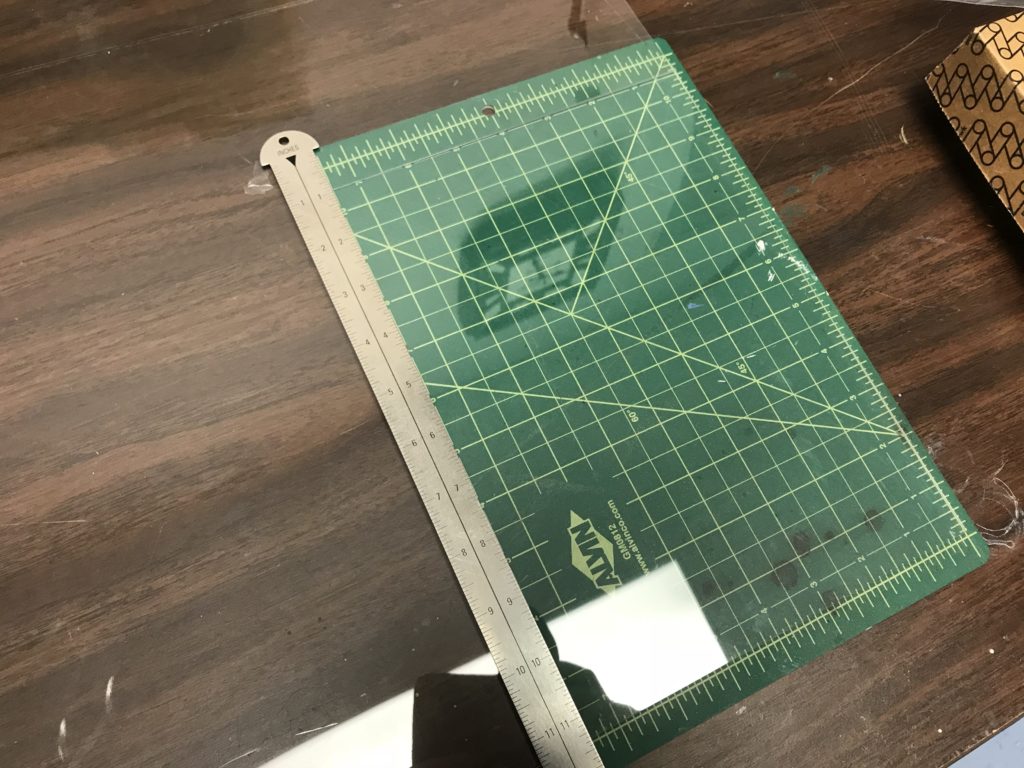 These clear plates make it easy to arrange multiple images into the same space and store them that way for later use. Here you can see it with the photopolymer stuck on.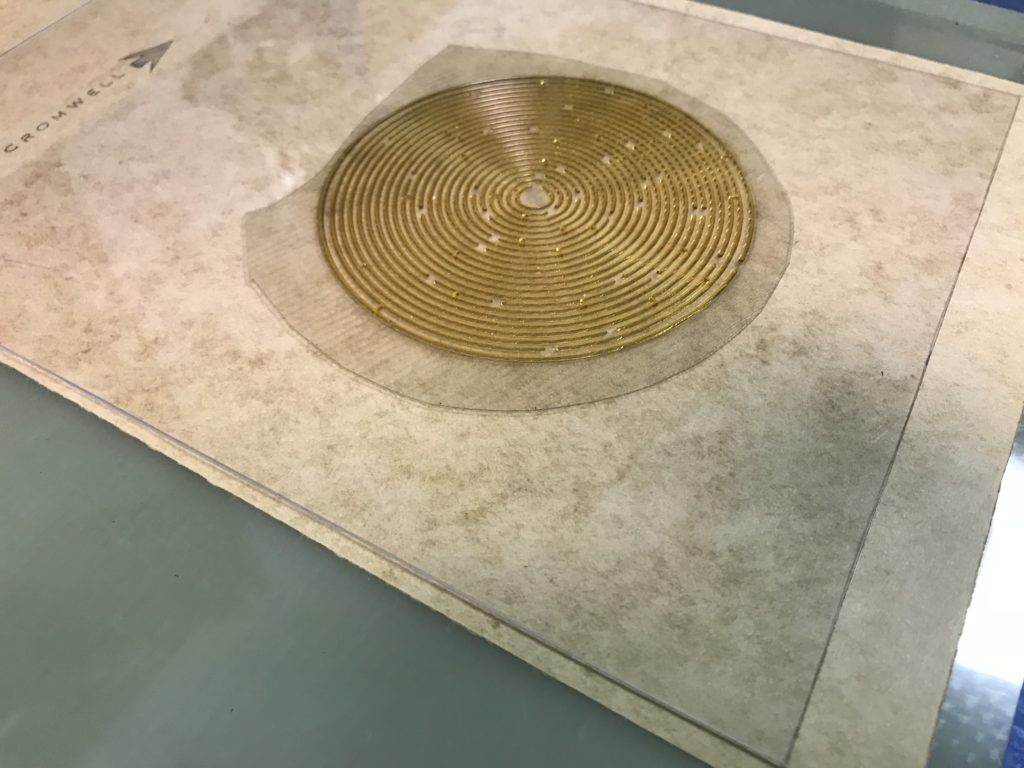 I also like that the plate can be marked with a marker to assist in lineup. There wasn't any need to actually line anything up for this print so I just marked close to center so I could get an approximate lineup when I went to place the paper.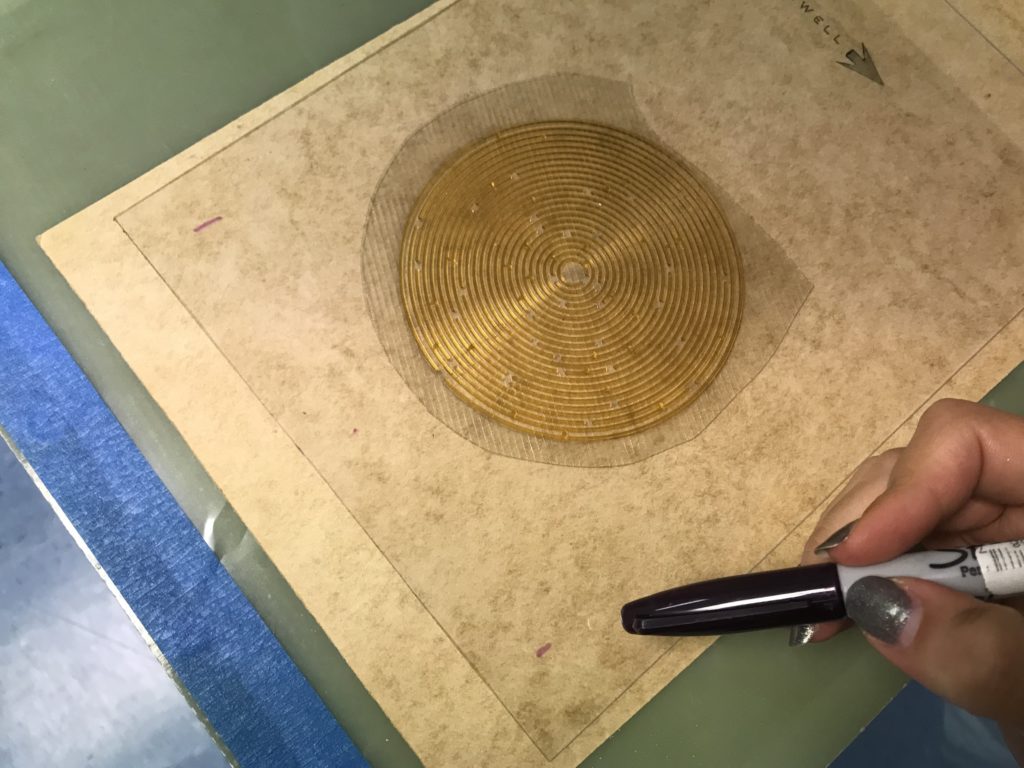 Then it's time to ink up. I was being VERY lazy so I just used the ink I already had on press. I actually used my inking disk – I mean the ink was already rolled out for me what more could I ask for?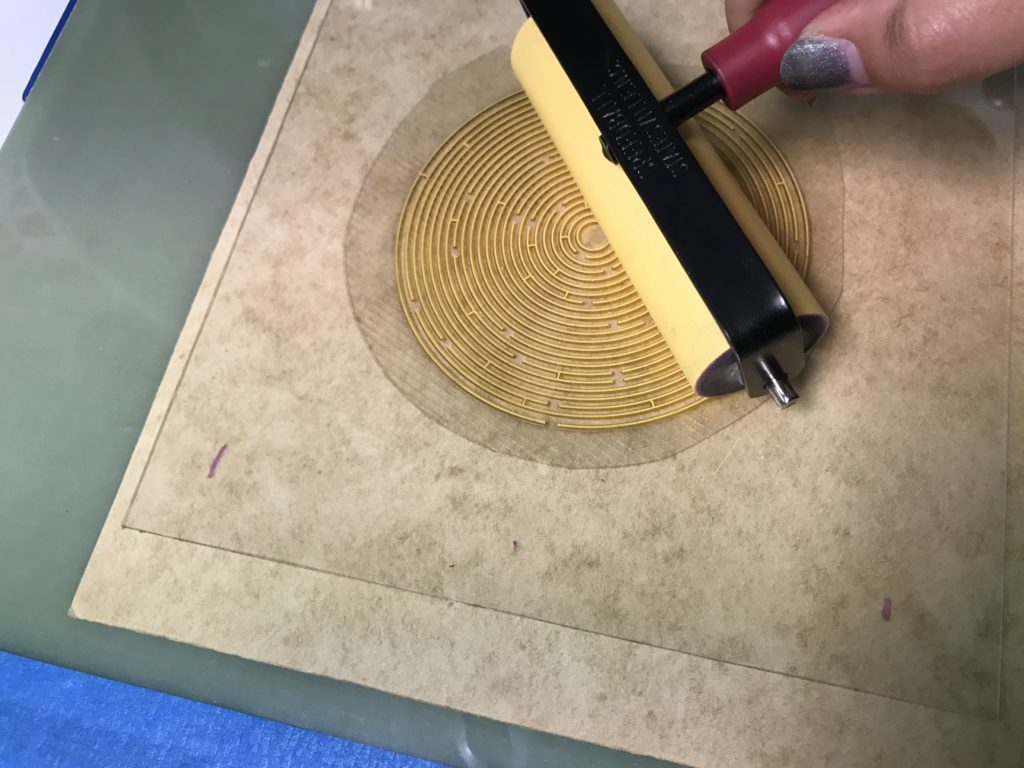 I could probably have set up some roller bearers with spare photopolymer, but it was easier to just wipe away any excess ink with a dry rag.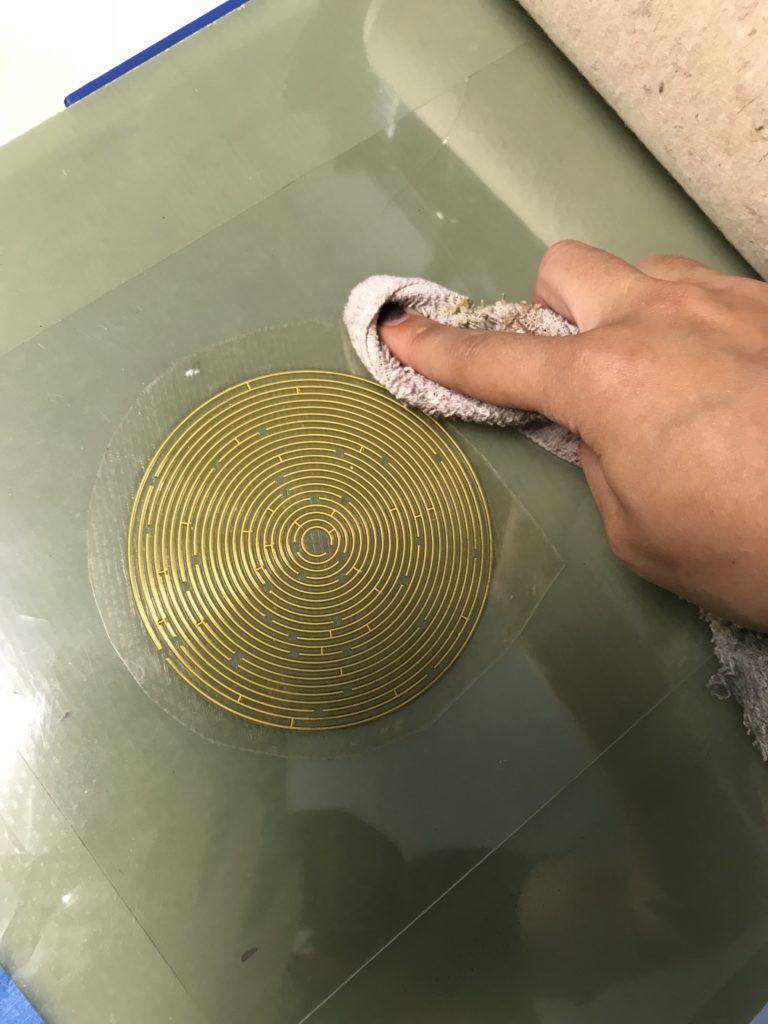 You can see I was able to get a fair bit of pressure – too much actually as you can see the edge of the photopolymer in the impression.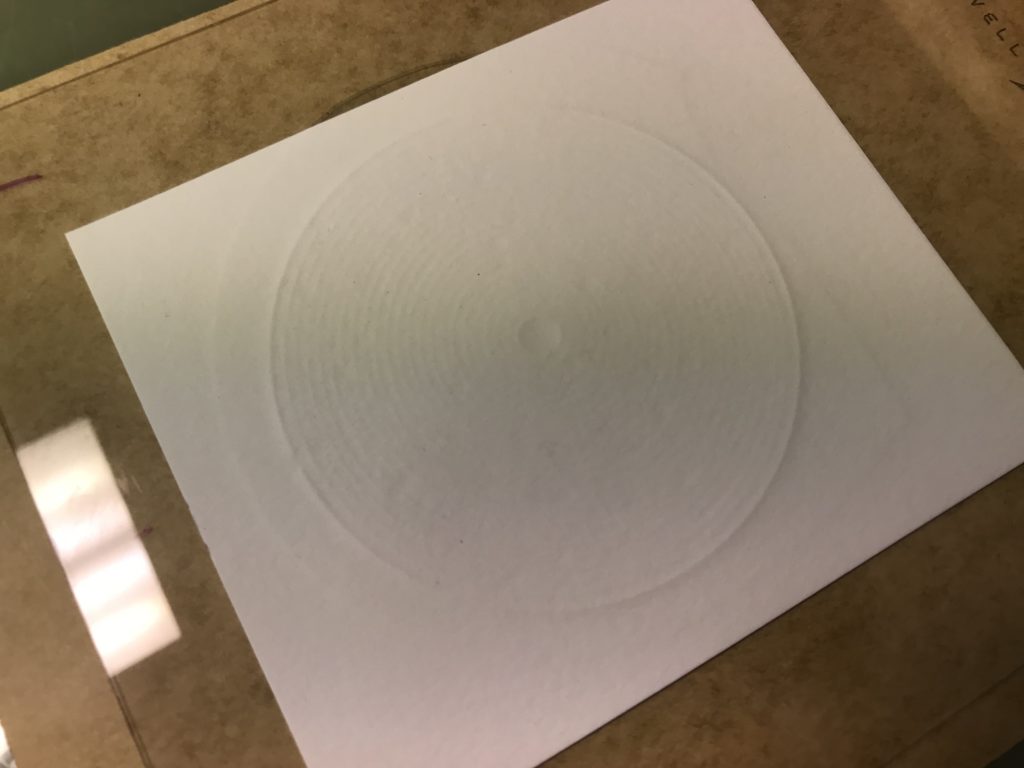 The prints came out well though and were easy to make. Adjusting the pressure on this press is just a matter of changing packing or turning the screws on either side. They aren't marked like you would see on a nice, high end etching press so you sort of have to eyeball or feel out if they're at the same height. This is not a precision machine, unfortunately.
I deciding to give some deep relief photopolymer a try as well, as the higher plate should reduce the risk of the backing making an impression.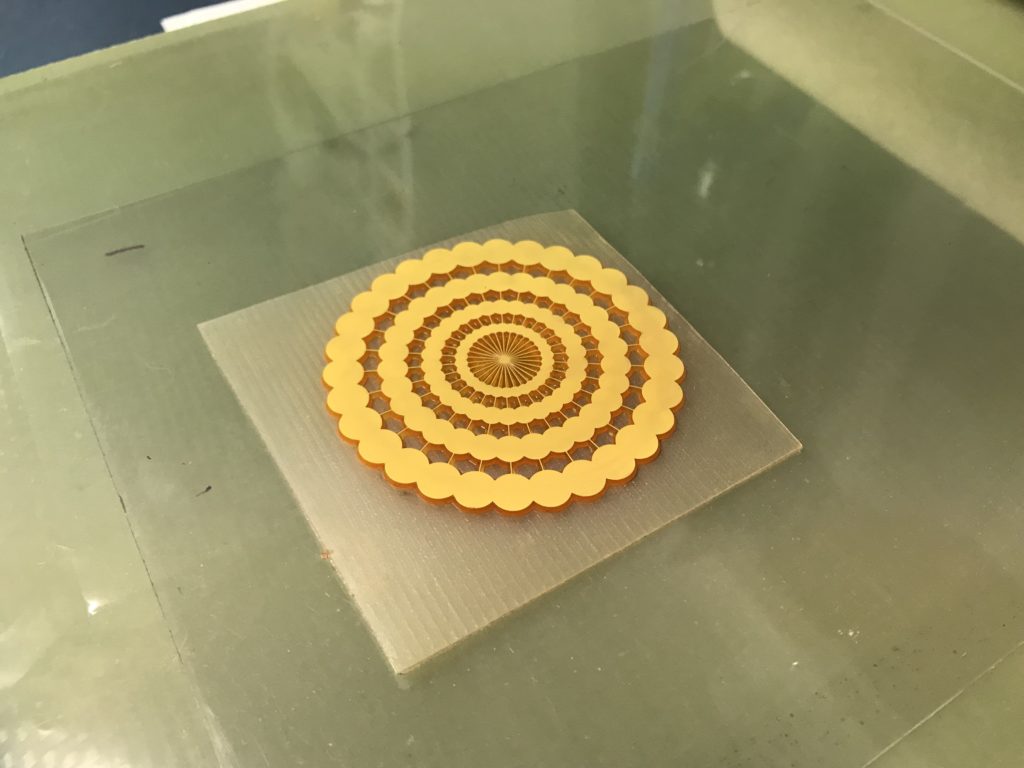 This time around I made a mask out of some copy paper in an effort to not have to wipe down the backing. It worked, but I think all things being considered for something this simple it wasn't really a time saver. It only takes about two seconds to wipe up a tiny smudge. For more complex images that might need different areas masked or inked differently I could see the potential benefit.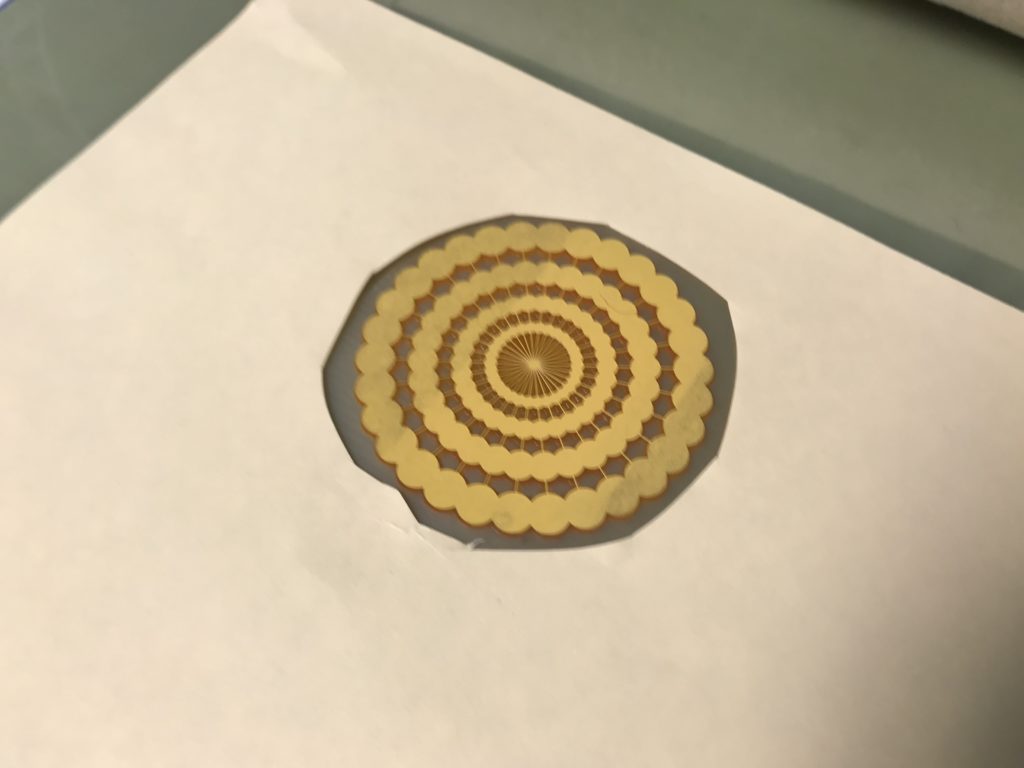 And here you can see the impression is much better in that it doesn't pick up as much of the backing. A little more adjustment and it would be perfect.
Stay tuned to see what becomes of these! There is a lot of new content in the works at Panthera Press!