Over the years I have collected a lot of samples and I think it's time I start sharing them with you! A new video is in the works that is going to talk more in depth about paper choice – which for many printers is both really exciting and really daunting. As a little sneak peek I want to share this really unique set of samples with you.
Created by Price Paper Beveling this beveled, metallic edged paper is really unique. I've seen hand bordered stationary, and as I've shared in previous posts I've done my share of edge painting, but this is the first time I've encountered beveled and edged stationery. It's the best of both worlds – it comes in two weights (but come one why would you even bother with the lighter weight go big or go home!) and they can do custom edge colors colors.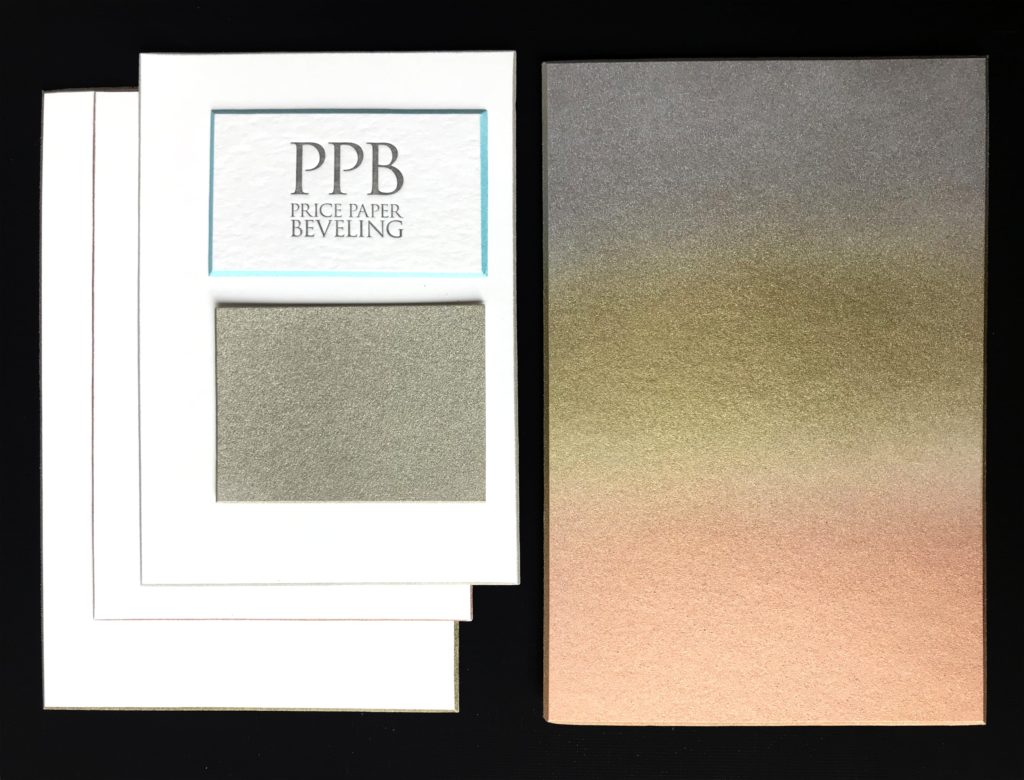 They currently offer a copper, gold, and silver option. They do offer custom colors and are considering introducing a champagne color as seen in the smaller swatch.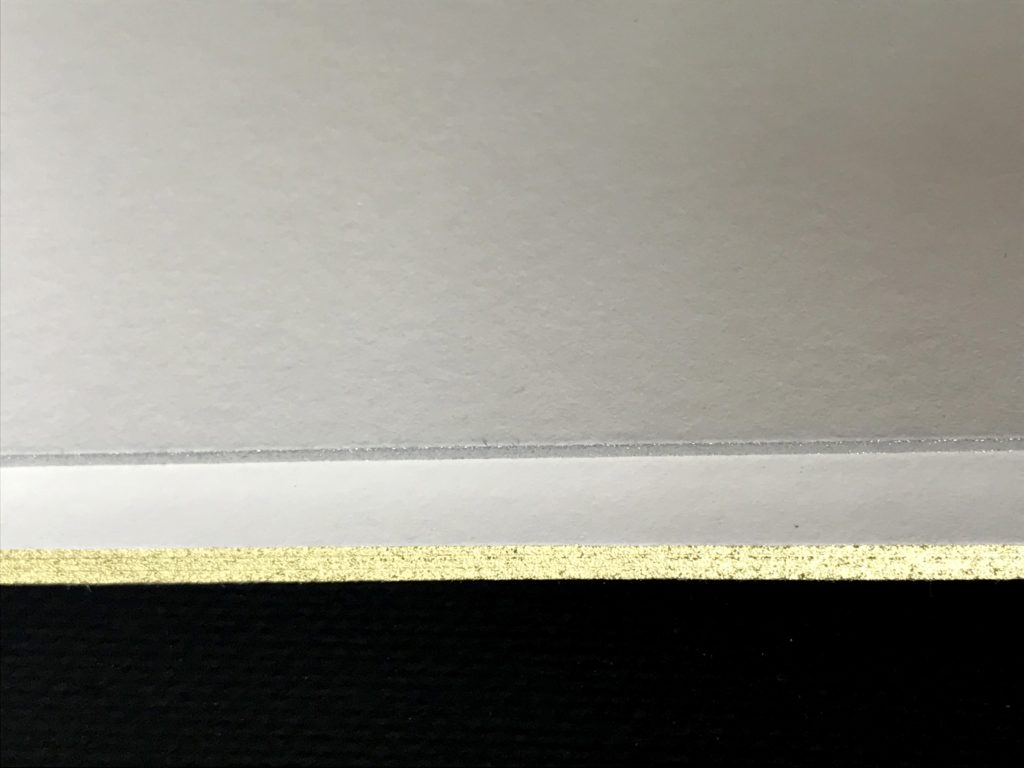 Here you can see a comparison between their heaviest beveled edged paper and a sample of their edge painting. The beveled edge catches a lot of light and stands out because it's viewable from the front of the card.
In addition to their edged papers they offer matching envelopes and liners.
Above you can see a comparison between the two weights and a few of their colors. From bottom to top is gold, copper, and champagne. At the top is a custom color.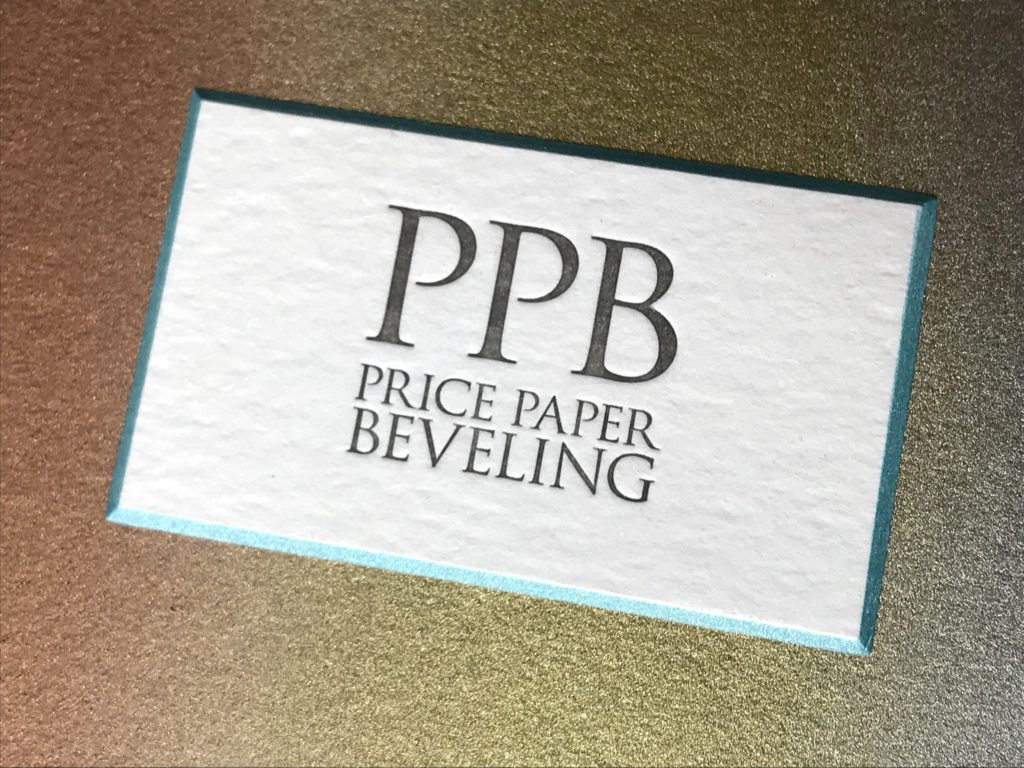 If you want to check out their products or get in touch with them visit: http://pricepaperbeveling.com/
I have some really cool projects in the works featuring this (and a few other) fine papers. Stay tuned!
Price Paper Beveling was kind enough to send me these samples free of charge. I am featuring this product because I genuinely believe the product to be a high quality item. If you would like to submit a product to be featured on my blog please get in touch via my PantheraPress.com.